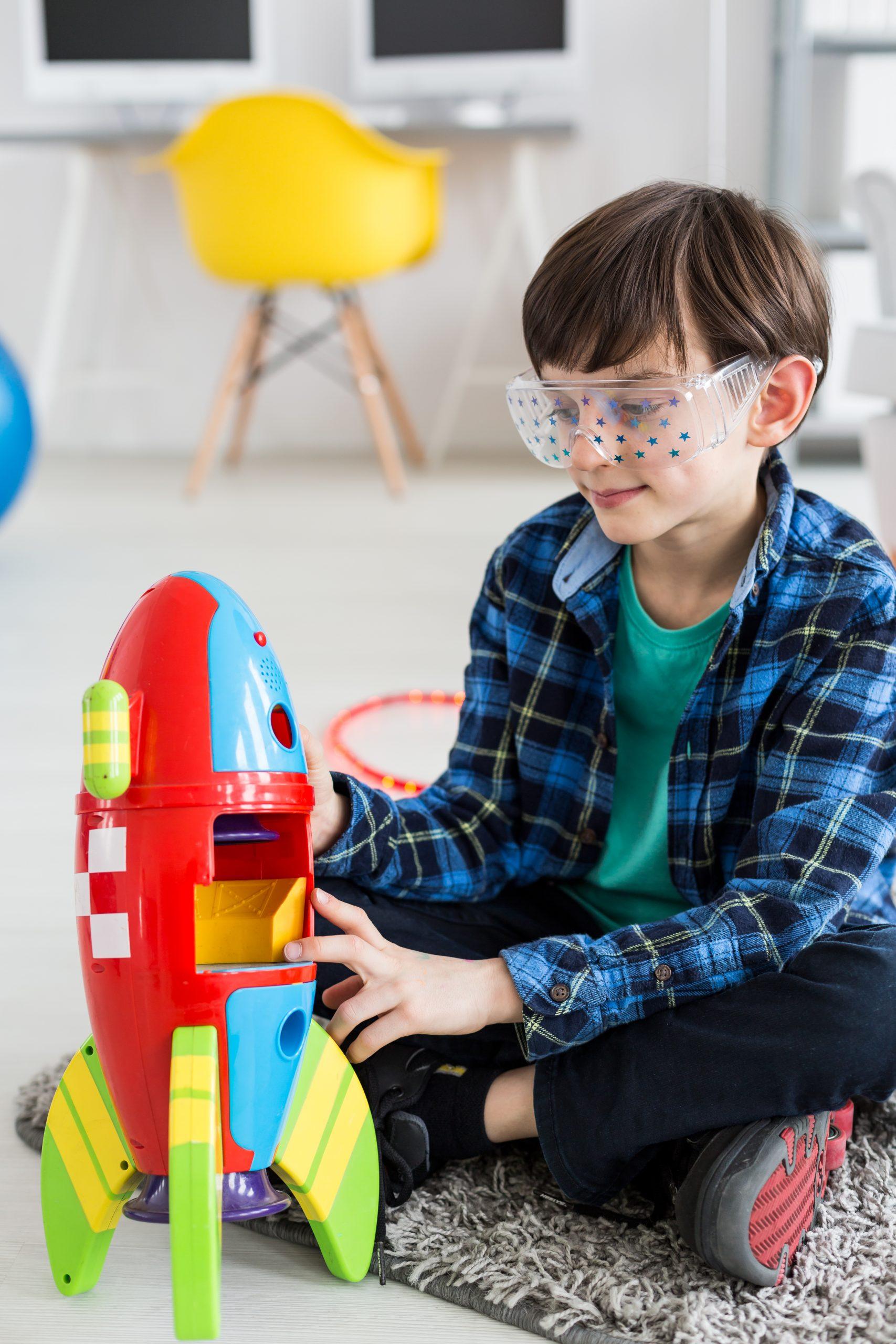 November 28, 2018
9 tips to skyrocket your website's content in 2021
Last modified: 05/01/2021
Reading time : 15 min
In the digital world, 2020 will be remembered as the year of great change. Companies around the world went online, new formats and approaches took over, and suddenly, as if overnight, everything went digital.
This transition has brought new cards into play, inspired new initiatives and forever changed the way we use technology. However, there is one thing that has always worked for businesses and will continue to do so for the foreseeable future. And that is blogging. Content is at the heart of any marketing strategy and is essential to building your image and reputation.
In this article, we have gathered some practical tips for blogs and advice on how to skyrocket your website content in 2021. Some of them are permanent rules in the industry that we kindly remind you of, while others cover upcoming trends and tips for successfully implementing them on your website.
It's no secret that if managed and optimized properly, your blog can become your main customer acquisition channel. But blogging can also help you in other ways: it can help you get indexed for certain keywords, improve your website's ranking in search results or boost conversions. And what's more, quality content can build trust in your brand.
It's estimated that companies with an active blog generate 67 % more leads per month than those without a regular blog. A recent survey indicates that 41 % of business-to-business buyers review at least 3-5 blog posts before contacting a vendor.
So how do you ensure that readers choose your feed, knowing that the number of bloggers in the U.S. alone is estimated to be around 31.7 million by 2020? While producing quality content is still the most important part of a successful blog, good content is not enough on its own to make your blog stand out.
We've researched and compiled The best blogging tips you need for a successful website in 2021, so read on and be sure to take notes.
1. Invest in video content
You may be bored with hearing everyone talk about video and its superpowers, but that's because it really works. A survey of marketers shows that 88% of companies that invest in video marketing have a satisfactory return on investment (ROI) and will continue to use it. In addition, 93 % of those surveyed admit to acquiring new customers through video content distributed across multiple channels.
Video can have many benefits for your blog and introduce visitors to your business. If your content is valuable and engaging, the audience will spend more time on your site.
The best strategy for integrating video content on your blog depends of course entirely on the nature of your business. But as with any other content, it's best to focus on information you already have that can be useful to your visitors. Video content should be balance between what you want to share with your customers and what they would really like to see.
Here are some examples for different sectors and company profiles:
SaaS enterprise. Start by making video tutorials on how to use your product - account settings, new features, FAQs, etc.
eCommerce website. Video reviews of your products, industry interviews, buying trends, opinion videos, etc.
Dev company. Make videos on new versions, explain new updates, make tutorials on how to use your software, etc.
Restaurant. Do a series of blogs on some of your recipes, show customers where your fresh produce comes from, do tutorials on napkin folding, etc.
Delivery company. Record the processing steps of your packages, make tutorials, for example on gift wrapping or how to pack fragile items.
These are just a few examples to show you that for every business blog there are topics that will engage customers and promote products and services.
Here are some practical ideas on how to include video content on your blog:
Pour your articles in video
Repurposing your content is the easiest way to start. You can use graphics, animations, video templates, etc.
Turning your articles into video isn't that hard, no matter what your skill level. There are many free and paid tools you can start with, such as Lumen5, InVideo and RawShorts. Most of them have AI and a database of stock photos and are very user-friendly.
Making video tutorials
People love tutorials. Video tutorials are applicable to almost any business or brand, and are highly shareable content. By making step-by-step video tutorials about your products and services, as well as topics relevant to your business, you show your customers and blog readers that you care. It also helps you rank better in search results and can lead to increased conversions.
Capture your videos
Adding subtitles to your videos is very similar to adding subtitles, but it goes even further. Video subtitles include notes on sounds, emotional expressions and other details that can only be heard by the viewer. They make your videos more accessible to the hearing impaired or disabled, or anyone who prefers to read rather than listen.
If you use WordPress for your blog, the new version 5.6 "Simone" update features better subtitling of videos that allows you to upload them to your post or page.
Give your brand a face
2. Make content more accessible through podcasts
Podcasts have become one of the fastest growing digital media markets with a CAGR of 24.6 % between 2020 and 2026, with over 75 % of Americans now familiar with podcasts. Nearly half of all users now listen to a podcast each month, and the market is not even at its peak yet.
Take advantage of investing in podcasts for your blog
The accessibility of information is the main advantage of podcasts. In this format, customers can listen to your content on their lunch break, while doing chores, while running, or while stuck in a traffic jam.
For more convenience, you can provide the podcast content as an audio file and written text. This way, your content will be even more recognizable by search engines. In addition, including mixed media in your blog post will help your page rate better on Google.
Take your audio blog to the next level
The main difference between audio blogging and podcasting is the length and focus of the content. Podcasts are more appropriate for a corporate blog because they are usually focused on a topic, rather than a person.
Podcasts are generally longer and offer a more in-depth look at a topic. Depending on how you approach audio content, you can organize your blog list into a series or group related content into blocks of information on relevant topics.
Try different podcast hosting platforms with WordPress integration
To start a podcast, you need a hosting platform where your audio files will be stored. Hosting platforms have tools for editing and managing episodes, a player, analytics, text and notes, and much more.
Some of the best hosting platforms have WordPress integration with custom plugins, which means you can make podcasts right from your WordPress site:
Buzzsprout
Very simple podcasting
Fusebox
Podlove Podcast Editor
Libsyn Podcasting
Simple Podcast Press
Blubrry PowerPress
For some awesome examples of the best WordPress-related podcasts, you can check out our article on the top 30 WordPress podcasts to listen to in 2020.
3. Focus on cell phone optimization
Internet users spend most of their time browsing online on their phones. Research shows that 81 % of online content reading is done on cell phones or tablets.
When your content is not optimized for a mobile screen, your customers might be driven away from your page and choose a page that is easier to read.
Provided you are using WordPress for your blog, it should support mobile preview and testing option, so you can easily check its compatibility.
Here are some tips to make your content more readable on mobile devices:
.
Don't use long sentences. Complex compound sentences are harder to understand on mobile devices. The longer your sentence is, the more likely your reader will miss something and have to re-read it.
Reduce paragraphs. Break your text into smaller, easier-to-follow chunks. This way, your reader will be less likely to get confused and the information will get lost between the lines.
Leave enough space to breathe. Leave enough empty space to separate paragraphs. This makes the structure of the content more pleasing to the eye and more readable.
High quality visuals. If the resolution of your images and infographics is low, chances are that the details will not be clear on mobile devices.
Use bullets and numbers. Structuring information into lists breaks up long content. This makes the information easier to digest.
Another very important reason to invest more effort in the mobile version of your website's, is that from March 2021, Google will switch entirely to mobile-first indexing. All websites that have a desktop-only version will not be indexed by Google and will not appear in the search results. Only the content available on the mobile version of the pages will be visible and ranked. So make sure you are ready for this change.
4. have the latest version of WordPress
WordPress is considered the best blogging platform. It is estimated that 64 % of web pages that run a blog use the WordPress content management system (CMS), and that more than 39 % of all websites on the Internet are powered by WordPress.
Making the most of "Simone
If you haven't tried WordPress yet, or if you've had time to test out everything it has to offer, now might be the time to do so. WordPress is flexible, reliable, easy to use, SEO friendly, and has thousands of themes and plugins at your disposal.
The latest big release from WordPress in 2020, 5.6 "Simone", gives you even more reasons to be "Feeling Good". This update, dedicated to the famous singer, comes with a brand new default theme, more layout flexibility, more block templates, better video captioning, and improved accessibility following the strictest international standards. Even automatic updates are now easier and you can do them yourself, directly from your dashboard.
Advantages of the Gutenberg editor
While many experienced WP users are still a bit skeptical about Gutenberg, there's no denying that it takes your blog management to the next level. Answering the call for mixed content, the new editor emphasizes flexibility and customization. Content elements such as paragraphs, titles, images, video, audio, quotes, etc. are grouped into blocks that you can insert, rearrange and style as you see fit.
With the Gutenberg editor, you don't need to be a developer, a technician or an experienced blogger to make your blog posts unique, as content management is more intuitive.
It's even optimized for mobile, so you can make quick changes on the go.
Besides, even if you prefer the classic editor and were quick to install the plugin back when Gutenberg became official, there might be no harm in giving it another chance in 2021. It's getting better every day.
5. Satisfy the hunger for quality content
Not surprisingly, online content consumption doubled in 2020. The data also shows that the attention span of the average Internet user has increased during the pandemic. About 77 % of online users read blogs and now spend more time searching for more relevant content. At the same time, 67 % of consumers say they now research their information sources more thoroughly when considering a purchase.
To address this "hunger" for quality content, you need to improve your business blog by adding more value to what you publish.
Create meaningful blog posts
Longer posts have been proven to yield better results, but more words are not enough to add value to your content. The era of cheap tricks and keyword stuffing is long gone, and Google's algorithms have evolved to recognize meaningful content that matches the user's search intent.
Spend more time writing. To create meaningful content, you need to invest more effort in research and drafts. One survey reveals that spending more than 6 hours working on a blog post significantly increases its quality and value.
Do better research. Composing articles based on research and supported by research increases the credibility of your blog. When citing information, always include links to the studies you are leveraging.
Data-driven content. Your business's data is your best source of ideas. Analyze it and use it to write about the things you know best.
Write evergreen pieces. Quality evergreen content will keep bringing traffic to your site over the long run. Of course, you can also write about other topics if they are important to your business, but make sure you also write things that will remain relevant over time and that your audience will seek out.
Although there is no official confirmation from Google, the industry knows that the time users spend on a page is one of Google's "user experience" signals for ranking. This means that if your articles are engaging and of good quality, people don't just leave your page after a quick scan, but stay to read your content. And that signals to Google that your page is relevant. So keep up the good work, and the results will follow.
Focus on job quality
Consider working with an editor. Having a second pair of eyes to review your articles is guaranteed to increase the quality of your blog. Most bloggers prefer online tools, but even the most sophisticated AI is not as good at understanding the subtle details of writing as a human being can notice.
Also, this goes without saying, but - always check names and dates, and check that your grammar and spelling are correct.
An interesting approach to text editing is to read your article from the end to the beginning. This may sound odd, but it can really feel like reading it for the first time. This gives you a new angle of approach and helps you notice repetitions, typos and inconsistencies.
Aim for a personal approach
Digital users around the world feel that brands and their approaches were not personal enough in 2020. The reason is probably that for some companies, this was the first time they had to go digital and they had to do it in a short period of time. If you focus too much on checking all the boxes in an online strategy, you risk missing the most important thing: your customers'personal needs.
When creating content for your business blog, think about who your buyers are and what they identify with, and what they feel is relevant to their needs. Research what your customers are looking for and write relevant articles on those topics.
Compile the instructions for use of the stations
People use Google to find solutions to their problems, and this keeps "How-to" posts at the top of the wave. Writing quality tutorials on topics relevant to your business will bring you good traffic to your website in 2021, generate leads and continue to help you with conversions.
6. optimize for featured excerpts
If you run a website or blog, you already know that SEO is difficult but vital. Alas, you want your content to reach its target audience, so you better get to work on your keywords and analytics.
The biggest reward for SEO efforts in 2021 will be earning a Featured Snippet on Google. Basically, it is the first thing users see when they search for a question on Google. Featured snippets are located above the organic search results and are considered the "zero position". Their content is an excerpt from an article with relevant information, and a link to the source.
You can't "apply" for a featured snippet or ask Google for approval. But in fact, what you can do is write relevant quality content, optimize it properly and do so with a content structure in mind that can get you featured.
Choose the type of snippet best suited to your content
The most common types of featured snippets are paragraphs, lists and tables.
Paragraphs should be content rich, to the point, and exclude extra fluff. If your content answers a question, it's best to provide a word-for-word definition that is objective and unbiased. Sections of 50 words or 300 characters maximum are usually the most effective.
Long lists are more often presented than short ones. Experts' assume that they are probably considered to provide more complete information. Lists with more than 6 items perform better.
The tables are made up of information that you include on your page, but some experts believe that Google favors tables that are already done. So if your content is already formatted as a table, the likelihood of being featured increases.
Use "Long Tail" keywords
A study by SEMrush and Brado shows that one of the keys to the success of featured snippets is the use of long-tail keywords. In general, featured snippets appear more often in response to specific questions. This is why SEO experts believe it's best to create content around long-tail keywords, expressing some intent in the sales funnel. This is also why question-related keywords tend to rank higher in the SERPs.
If you target more specific long-tail words, your chances of success in the featured excerpts are better.
Date your content
Dating your content also helps. While many pages prefer to avoid dating their content to make it more relevant and scalable for users, from an SEO perspective, it is a plus. Google favors recently dated content and ranks them higher. Most of the excerpts presented are from dated pages where the information was updated less than three years ago.
Snippets of information are intended to provide quick answers and solutions. To do this, the information they present must be valuable and up-to-date. You can get around this by updating old content.
Keep the URL short and relevant
Pages with a shorter URL are more likely to be featured. Organizing your blog content into subfolders or categories by keyword is also a good idea. You can customize your URLs to make them shorter and more relevant.
7. Work on the construction of the white hat link
As you probably already know, links and backlinks are good for domain ranking. However, Backlinko and BuzzSumo analyzed 912 million blog posts to find that 94% of online content has no backlinks at all. The same study also confirms that pages with a higher number of quality backlinks are at the top of Google's ranking.
Even though Google is constantly changing and updating its algorithms, outbound links and backlinks are still of the utmost importance for a page's ranking.
Building an SEO white hat helps increase your authority and SEO traffic to your website. It can be achieved by adding relevant and reliable links to other pages in your articles and getting backlinks to your site through guest blogging, partnerships, exchanges, expert quotes and other types of content.
Good inbound links signal to search engines that your site is credible. It is better to get inbound links from different high quality SEO domains than to get them from just one of the same domain. So work on establishing long-term content exchange partnerships with different companies and websites to ensure better results.
8. Embrace influencer outreach and expert quotes
When writing for your business blog, be sure to cite only reliable sources and trustworthy research. Referring to industry gurus who are already well known and respected in your target group's community is also a great way to give your content more credibility.
To promote brand awareness and increase conversions, you can reach out to popular influencers in your field and convince them to support your business. One approach is to offer financial compensation to promote your brand.
The return on investment (ROI) of influencer marketing is considered reasonably high, although it depends on too many conditions to be accurately estimated.
On the other hand, you can work hard and plan ahead, and develop a genuine mutually beneficial professional relationship with an influential person and establish a long-term partnership.
Both approaches are good and which one you choose depends on your personal preferences and resources.
The reach of influence is vastly underestimated but has proven to lead to more sharing of your blog posts on social media and immense traffic to your web page.
Research on content distribution shows that in most cases, a post that goes viral is closely related to influence shares. Of course, not every blog post has the potential to go viral, but contacting the right person will still help you reach a large audience of interested prospects, and increased sales are almost guaranteed.
9. Update and reuse of old content
Old content on your blog should not be underestimated. You need to check it regularly and review it to see if it is outdated. If a customer reads your article and discovers that the facts in it are no longer correct, their trust in your brand're will decrease. Outdated information can hurt conversions and the reputation of your web pages.
Renewing the breath of the old content
When updating old articles, first check if all the facts are correct. Then, you can supplement it with new information about the topic. Use the writing experience you have accumulated since you wrote the article to improve it and make it more valuable.
Once you have completed the corrections, be sure to republish the old article and note that it has been updated to include new information and updated research. Create eBooks from categorized content
If you've been posting regularly on your blog for a few years, you've probably accumulated a fair amount of posts exploring in-depth topics in your niche from different angles.
With a few revisions and edits, the content of your articles can be compiled into ebooks know-how. You can then offer the ebooks for free to new subscribers or loyal customers, use them to generate leads and showcase expertise in your field. As long as you put a little extra work into the layout and design, you can sell the ebooks and not only give your brand prestige, but also make a profit.
Recap
Your blog is a powerful tool and must be maintained properly. Writing quality articles is the first priority of your blog strategy, but to make it count, your page must be up-to-date and keep up with the latest industry trends.
So start by repurposing some old content, make it all mobile-friendly, add a pinch of backlinks and expert quotes, make some awesome videos and podcasts, and do it all with WordPress. This recipe is guaranteed to skyrocket your business blog into 2021.
What are your secret blogging tips? Share them with us in the comments below.